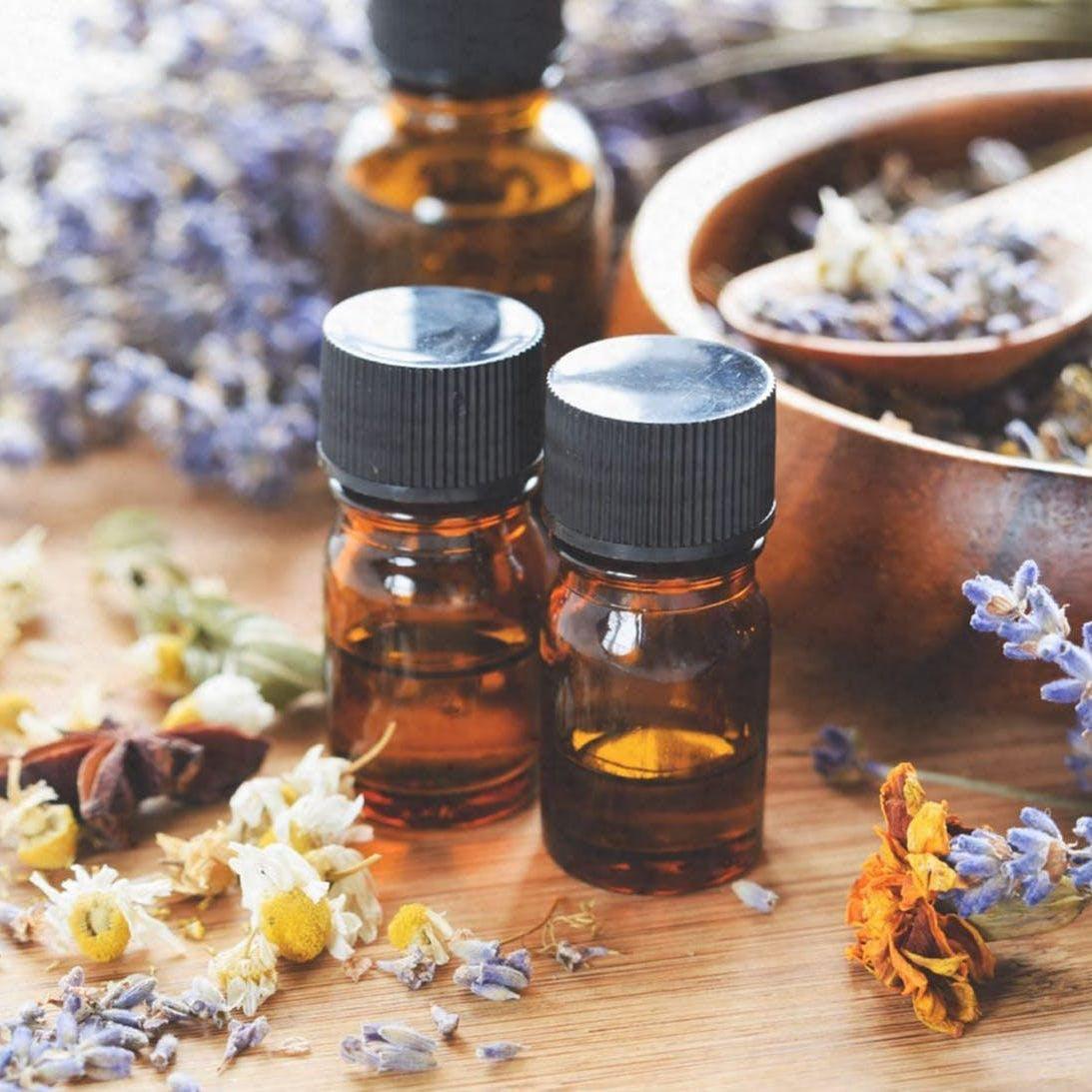 What is aromatherapy? We all know we like the smell of certain things and smell is a very powerful receptor evoking memories and powerful feelings. Aromatherapy is the use of essential oils to promote balance and harmony within the mind, body and spirit.

Essential oils are found in medications. perfumes, beauty products and even in some food and drinks. Did you know that Coca Cola was created by blending the essential oils orange, lemon ,nutmeg, cinamon, corriander and neroli...plus one more ingredient that is kept a secret!

Essential oils are the life force of the plant which we transmit into the human body. The tiny oderifous molecules affect the mind and body and can bring about changes to the psychological and physical well being. Oils have a direct and an indirect effect on the body and can act in the same way that hormones do. For example, Rose and Jasmine have an effect on the reproductive system and can be used to stimulate the uterus in labour. Geranium helps to stimulate the adrenal cortex and hormones are then released which help to reduce blood pressure. During the peri and menopause Clary Sage, Ylang Ylang and Lavender help to keep cortisol levels stable and Geranium can support Oestrogen levels. Bergamot both relaxes but energises body and mind. A blend of all these oils will really help to manage symptoms.

So try a personalised aromatherpy oils blend in your next massage or treatment with Rachel,Lynn or Louise who are all qualified in bespoke aromatherapy oils massage. You may have sinus issues, arthritis, low energy or anxiety. Discuss your requirements and enjoy the benefits of a beautiful bespoke aromatherapy massage.

Bespoke full body aromatherapy massage with foot and scalp massage - £55 for 60 minutes or Back, neck shoulders and scalp massage - £35 for 30 minutes.