The importance of good skincare - the BeautyLab way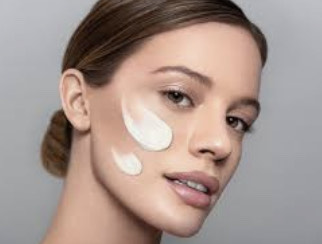 We would all love perfect skin but for many of us this has to be managed to keep it under control.
Skin needs to be pampered and looked after and it will look after you in years to come. An effective skincare routine can help prevent acne, treat wrinkles, and help keep your skin looking its best.
Good skincare is important but it shouldn't become a daily chore. Many dermatologists recommend keeping it simple, and starting with a cleanser, moisturiser and sunscreen every morning.
Face serums are worth their weight in gold and deliver a more powerful dose of active ingredients than a cleanser or moisturiser. Depending on your skin type, they are a great tool for targeting specific skincare concerns, like wrinkles.
There are so many skin products on the market that it's easy to feel overwhelmed, but as stockists of BeautyLab, we know that this is the only skincare brand we need for our faces.
BeautyLab treats many common skin complaints, and is a saviour for your skin.

Here we recommend some of our own personal favourites and those recommended by others, which you can use to manage your personal skin issue.
Dull, grey skin which has lost its glow
When you don't wash your face, it becomes dry, has that rough feeling and the excess dead cells that would normally be washed away are stuck to your face causing it to look grey and dull. Your pores will get and stay clogged, which can cause acne and enlarged pores and so it's really important to keep up a skincare regime which exfoliates, revitalises and rejuvenates.

* Recommended *
BeautyLab Vitamin C Serum Concentrate - this improves the appearance of dullness and ageing, but it lifts the skin's appearance making it look more radiant and glowing. Vitamin C Serum

BeautyLab Micropolish Dermabrasion - this is an exfoliating treatment designed to polish and refine the skin, and includes glycolic acid, quartz to further buff and radish root peptide to combat excessive dryness. Your face is left soft to the touch and more radiant. Micropolish Dermabrasion
Dry or dehydrated skin
Dry skin is a skin type, but dehydrated skin is a condition that anyone can experience. Drinking plenty of water regularly is a simple free solution to helping parched skin but a good skin product helps this along. Dry skin has a lack of oil, or lipids but for dehydrated skin, there's a lack of water in the top layer of the skin. You will notice if your skin is dehydrated because it can have patches of flakiness or your fine lines may appear more pronounced. All skin types can suffer from dehydrated skin - including oily and combination and this is easily remedied with the right ingredients.
* A must for dry or dehydrated skin *
BeautyLab Hydrating mask - This restores skin to its silky feel, and is recommended to give your face a luxuriant mask every two weeks as a 'pick me up', to combat against environmental aggressors and daily stresses which show on our face. It contains peptides to restore plumpness, and support collagen production, superfruit acai berry to promote skin repair, sweet almond and vitamins A and E. Hydrating Mask
BeautyLab Multi vitamin Oil - Nourishing, hydrading, soothing and softening, this gorgeous lightweight oils packs a punch for thirsty skin. Jojoba, buriti and argan oil help conditon and moisturise the skin whilst superfruits protect collagen and elastin. Antioxidants help to rebuild skin whilst passion flower has anti inflamatory properties and brings relaxation as well as deep hydration. Multi Vitamin Oil

Sensitive skin
Whilst not a skin type as such, it can be contributory to skin complaints such as redness, breakouts or skin allergies. Sensitive skin is a common issue and refers to skin that is more prone to inflammation or adverse reactions, but includes the following:
Your skin is reactive

You notice redness
Your skin is dry
You develop rashes often
You're prone to breakouts
You sunburn easily
BeautyLab products are paraben free, and use only the purest ingredients which your skin reaps the rewards from. But sensitive skin sufferers will find that they have to trial skin products for any reactions. We can advise you on the best products to go for.

* Recommended *

BeautyLab Smart Defence Daily Moisturiser SPF20 - This intelligent moisturiser provides 24 hour hydration. Rich in plant collagen, minerals, hyaluronic acid and peptides it protects from free radicals even in hot environments and during leisure activities. Smart Defence Moisturiser SPF 20

BeautyLab Intense Moisture Rescue Cream - this super charged light but effective body cream delivers intense hydration and works to repair sensitive or irritated skin. Hyaluronic acid provides a surge of hydration and revitalises the skin's outer layers, delivering plumper, healthier more balanced skin. Green tea inhibits collagenase to stop the break down of collagen, so that the skin's elasticity and firmness is maintained and aloe has a soothing effect for sensitive skins. Intense Moisture Rescue Body Cream

BeautyLab Skin Firming Complexion Serum - A rapidy absorbing serum with instant skin firming benefits. Formulated with Hawaiian sea plant to improve suppleness and to firm, hyalronic acid to lock in moisture, hydro silk and plant colllagen together with skin vitamins bring smoothness and a healthy appearance. Gentle but suitable for use evry day.
Skin Firming Complexion Serum

Rosacea
Such an unpredictable skin condition, because skin flare ups can occur at random moments and catch you unaware. As a rosacea sufferer, it is customary to have a whole range of skincare products at your disposal with some targeted at redness reduction, sensitive skin or at preventing flare ups. Vitamin C is hailed as the super ingredient to help reduce skin flare ups, because of its amazing qualities to strengthen and repair capillaries.
It is not recommended to exfoliate skin which suffers from rosacea because this can exacerbate the issue but there are many products available which do work with your skin.
* Recommended *
BeautyLab Vitamin C Serum Concentrate - This has been suggested by a rosacea sufferer who has started to notice that her skin flare ups are less frequent. A serum with a powerhouse antioxidant, this plays a key role in maintaining healthy cell function, supporting collagen production and reducing lines and wrinkles. Vitamin C Serum
Enlarged pores
Enlarged pores can be a skin condition if pores appear visible on your nose or cheek area. When your sebaceous glands produce excessive sebum, that mixes with dead skin cells in your pores which causes blocked pores. The sebum cannot release resulting in your pores becoming wider and this can go on to cause blackheads. Regular exfoliation is a must to clear dead skin cells but to also use light face lotions as opposed to rich creams which further clog pores.
* Recommended *

BeautyLab Balancing Toner - this post-cleanse toner improves the appearance of pores by reducing oil build-up. Burdock regulates sebum production and prevents breakouts. Pro-vitamin B5 helps with hydration and plant collagen boosts skin smoothness, whilst wild yam evens out skin tone. Balancing Toner
Acne-prone skin
Blemish-prone skin is often oily, appears shiny and is likely to develop pimples or acne. People with oily skin can also suffer from blackheads and whiteheads which cause their own issues. But skin which is congested and clogged up can also create spots and acne. If you have oily and acne-prone skin, select a face serum with salicylic acid and retinols, as well as rosehip seed oil.
* Recommended *
BeautyLab Glyco-Wash 5% - A very popular cleanser because it really does work on acne-prone or spotty skins. It contains hyaluronic acid and slow releasing salicylic acid which continues to work after it has been applied, and it works hard to combat blemishes, breakouts, dullness and pigmentation. The decongesting cleanser penetrates the pores, unclogging excess oil and removing dead dull cells to stimulate cell regeneration. Pomegranate exfoliates and this results in a fresher faced, more even look. Glycowash 5%
BeautyLab Glycolic Discovery Set - this is a starter set which enables you to try out the products first but includes the glyco-wash, ultra defence hydrator moisturiser and multi-vitamin oil. The moisturiser contains green tea and polysaccharides to improve hydration and boost the skin's moisture levels. Finally, the oil fights dryness, and is rich in Buriti and passion flower to rehydrate. Highly recommended. Gylcolic Skincare Discovery Set
Pigmentation
Hyperpigmentation can be caused by sun damage, inflammation, or other skin injuries, including acne if it has caused some scarring. People with darker skin tones are more prone to hyperpigmentation, especially with excess sun exposure. But it can also be caused by an excess production of melanin. Aways use a high factor SPF in your products and makeup
* Recommended *
BeautyLab Lemon Peel Lightening Concentrate - A highly effective serum, this works to correct the appearance of dark spots. Resurfacing glycolic acid removes dead, dull cells and encourages cell turnover. Lemon peel restores glow and radiance whilst kojic helps to suppress tyrosinase - a key enzyme involved in melanin production. Vitamin C actively brightens and niacinamide reduces discolouration and reduces skin damage. Lemon Peel Lightening Concentrate

BeautyLab Peptide Lightening Complex - A skin lightening daily moisuriser complex to brighten and even out skin tone. It will help repairr, lighten and reduce the look of dark spots whilst preventing new ones from appearing. Skin will look more even, brighter and more radiant. Peptide Lightening Complex

BeautyLab Intensive Aftercare Protection SPF50 - High protective moisturiser effective aginst UVB and UVB. Soothing and hydrating containing skinessential vitamins C and A and Aloe. Use this after any glycolic product and to stop the suns damage and help stop pigmentation worsening whilst treating this condition.
Ageing and maturer skin
We tend to hone in on products which are youth boosting from our 40's into our 50's and 60's but it's important to do your research too to find the award winning creams which stand up to their 'youthful' claims. For mature and dry skins, something with hyaluronic acid and Vitamin C help to protect and de-age.
The latest dermabrasion products smooth the skin, making it feel silky soft but also prepare the skin for serums and moisturisers to sink into the deeper layers and of course, make up glides on a lot smoother too.
* Recommended *
BeautyLab Relax Neuropeptide serum - is designed for daily use and formulated with hexapeptide-8 and tripeptide-1 to relax facial expressions and fine lines and wrinkles. It's perfect for aged, prematurely aged, mature or dry or lacking resilence skin types and is paraben free. This serum has won an award at the Global Beauty Awards 2020. Relax Neuropeptide Serum
BeautyLab Skin Perfecting Moisture Cream - A winner in the BeautyBible awards because of its award winning ingredients. So many to mention, including vitamin A to improve skin firmness and minimise wrinkles, collagen tripeptides to support collagen synthesis and suppleness, hyaluronic acid for plumpness and liquid white diamond and ruby for sheer light reflecting glow factor as well as deep hydration. Who doesn't want diamonds everywhere! Skin Perfecting Moisture Day Cream
* My personal favourites *
BeautyLab Micropolish Dermabrasion - this shouts out pure luxury and uses the finest ingredients to make your skin look at its best. Glycolic acid is an active ingredient which works to remove the outermost layer of dead skin cells, smoothing away uneven skin texture, supporting collagen and reducing those pesky lines and wrinkles. Quartz further buffs while radish root peptide helps to combat dryness. The use of anti-inflammatory blackcurrant hydrates and softens the skins as gold helps to improve its elasticity. Another absolute gem from BeautyLab. Nothing else gives me that fresh, clean, zingy buffed look and prepares your skin for the next step, Silk hydrating face mask, followed by neuro relax serum and skin perfecting moisturiser. I also swear by the Multi Vitamin Oil when my skin needs an extra boost. Micropolish Dermabrasion. Relax Neuropeptide Serum. Silk Hydrating Mask. Multi Vitamin Oil.

BeautyLab Velvet Silk Body Wash - I love showering with this decadent creamy silky soft body wash that smells like a spa. Uplifting and invigorating filled with notes of cypress, citrus, mint and tea tree oil, it leaves my skin so soft and hydrated plus it is an absolute steal at just £10 for 200ml. Total bliss. Velvet Silk Body Wash

We stock all of these products from BeautyLab - if you would like some skincare advice or are interested in placing an order or booking for a skin consultation and facial, please contact: rachel@lifestyleholistictherapy.com

Grab a brew and head over to the online shop and have items delivered to your door at the click of a button. https://beautytherapybylht.com/