Lifestyle Holistic Therapy: Celebrating Excellence in Central England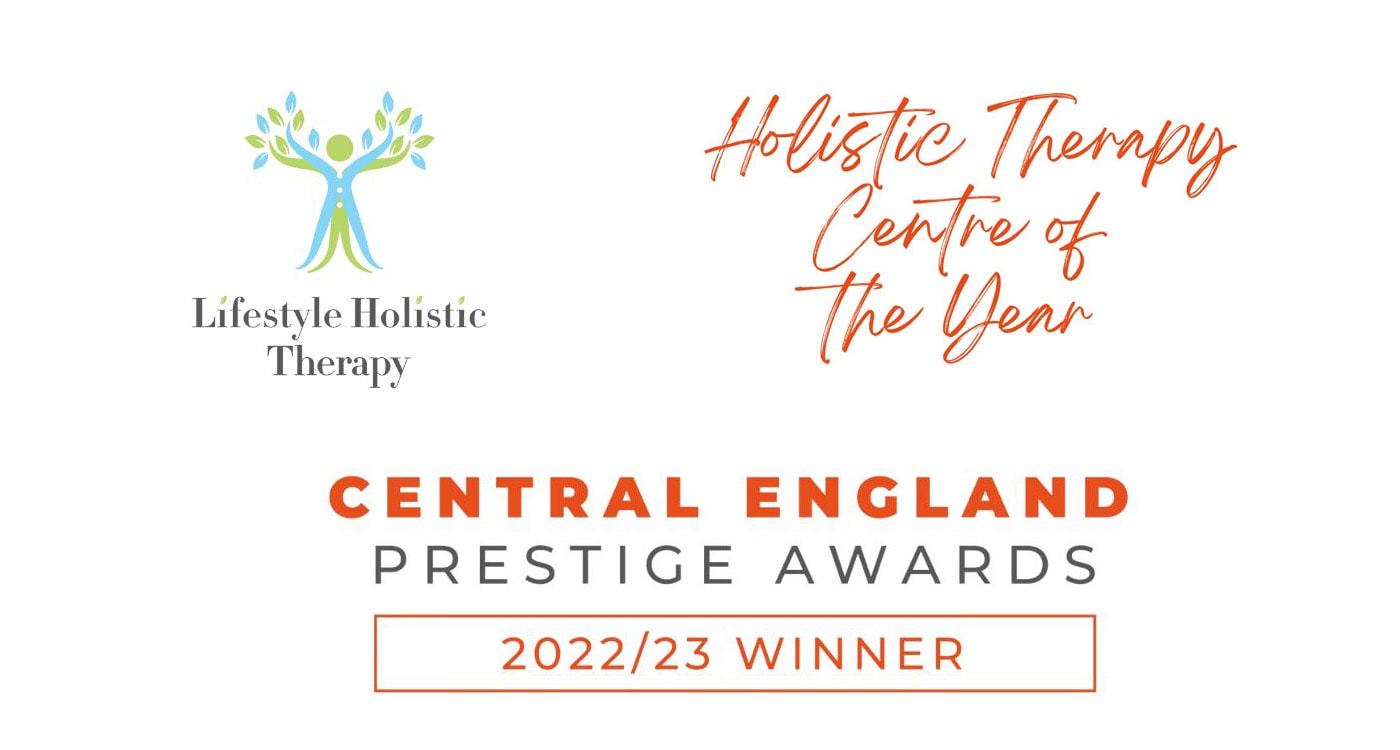 At Lifestyle Holistic Therapy, we have always believed that holistic wellness is about more than just feeling good; it's about empowering individuals to connect deeply with their inner selves and the world around them. Located in the beautiful surroundings of Chester, our centre has been a beacon for those seeking balance, health, and wellbeing. Today, we are thrilled to share a testament to our dedication, passion, and commitment: Lifestyle Holistic Therapy has been honoured with the "Prestige Awards Holistic Therapy Centre of the Year for Central England" award.
The Prestige Awards recognise businesses that have demonstrated remarkable achievements in their respective fields. Winning such a prestigious award signifies that our centre stands out not just in Chester, but in the entirety of Central England. It is a recognition of our tireless efforts to offer the best holistic therapies, treatments, and experiences to our wonderful clients.
Our journey began with a simple vision: to create a space where individuals could find solace, healing, and rejuvenation. Over the years, we've expanded our offerings, staying true to the core values of holistic health. Our team of certified therapists and practitioners bring a wealth of experience, skills, and most importantly, a genuine care for our clients. They are the heartbeat of our centre, and this award is a reflection of their dedication.
Being based in Chester, a city renowned for its history and charm, we've always felt a deep connection to our surroundings. It's a place where ancient walls echo stories of the past, and the River Dee flows as a reminder of nature's tranquillity. Drawing inspiration from this, Lifestyle Holistic Therapy has always endeavoured to be a sanctuary where the old meets the new, where traditional holistic practices are complemented by contemporary techniques.
A critical aspect of our ethos at Lifestyle Holistic Therapy is the belief in the interconnectedness of mind, body, and spirit. We understand that true healing occurs when all these facets are addressed harmoniously. It's not just about alleviating physical discomfort or emotional distress; it's about igniting a holistic transformation that resonates at every level of one's being.
It would be wrong for us not to mention our incredible community, both in Chester and beyond. Your stories of transformation, your feedback, and your trust in our therapies and treatments have been the driving force behind every decision we make. This accolade is as much yours as it is ours. We are immensely grateful for your continued support, and we promise to keep striving for excellence in everything we do.
This award is a beautiful milestone, but it is just one of many. Our journey doesn't end here. The world of holistic therapy is vast and ever-evolving. We remain committed to exploring new avenues, embracing innovative techniques, and most importantly, ensuring that our clients always receive the best care possible.
In conclusion, as we celebrate this proud moment, we would like to extend our heartfelt gratitude to everyone who has been a part of our journey. To the Prestige Awards committee, for recognising our efforts; to our exceptional team, for their unwavering commitment; and to our clients, for trusting us with your health and wellbeing – thank you. As we look forward to the future, we are inspired and excited about the many more milestones we will achieve together.
Lifestyle Holistic Therapy isn't just a centre; it's a community. And today, our community shines a little brighter. Here's to holistic health, well-being, and continued excellence!