The Holistic Healer - A bespoke 150 minutes package of total bliss. Select your own treatments and receive a free skincare gift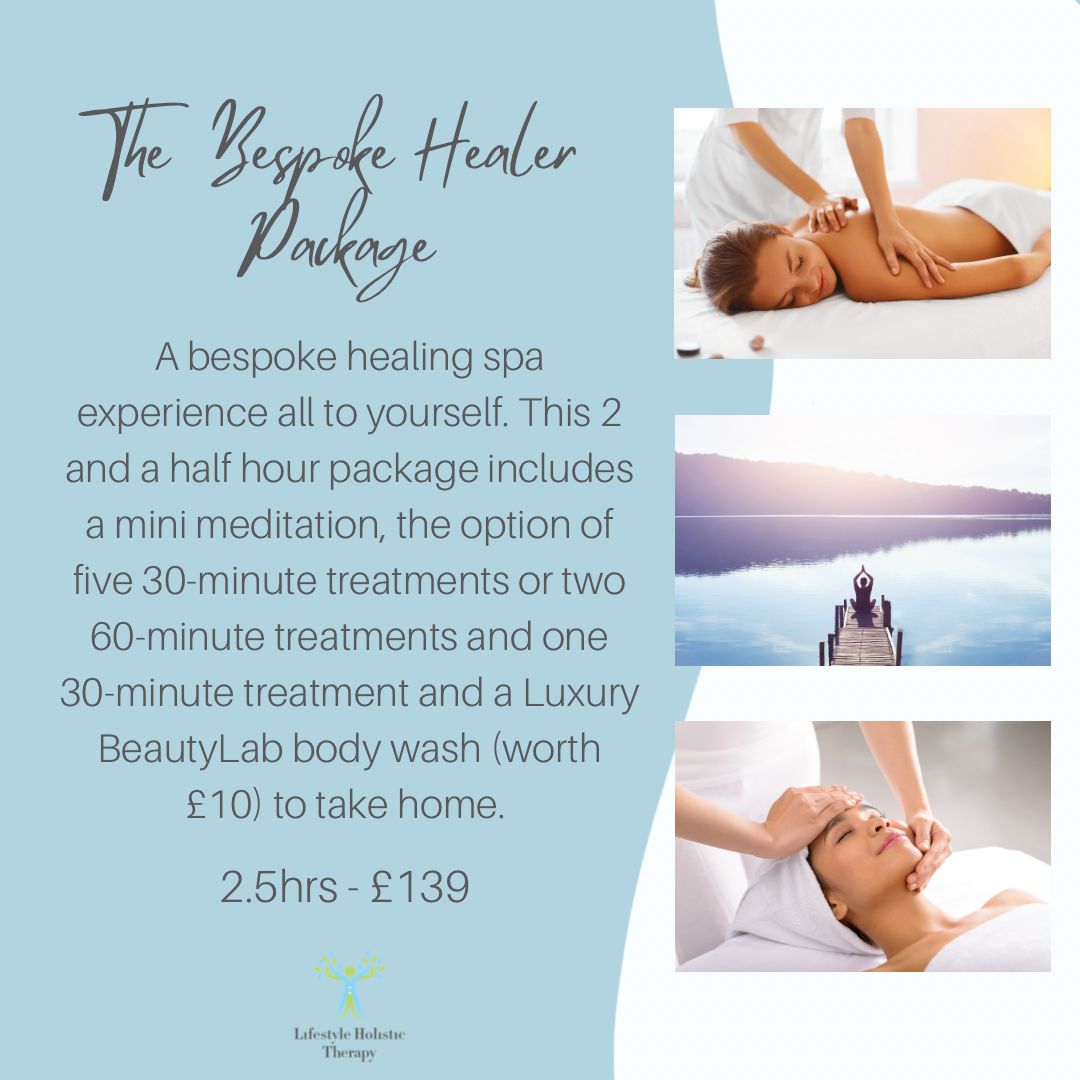 Welcoming you with a healing, calming holistic pamper package to rebalance you on all levels.


The Bespoke Holistic Healer Package is tailor-made for your individual needs with a choice of personalised therapies. Feel better, heal better.

Pick from Hot stones massage/ aromatherapy massage/reiki/reflexology/indian head massage/luxury anti ageing facial or glycolic facial/leg and foot massage/crystal healing/hopi ear candling.

Select 5 thirty minute treatments or 2 one hour trreatments plus an extra 30 minute one. The prfect build your own spa experience!
Tags: