Massage therapy is still the post popular therapy and at LHT, we offer Swedish, Sports, Deep tissue, Relaxing Aromatherapy, Hot stones, Pregnancy and Oncology massage witth qualified, experienced therapists.

The latest medical research supports the health and wellbeing benefits of massage therapy for conditions such as stress, fibromyalgia, low-back pain and more. It involves hands-on techniques to increase circulation, relieve tension, reduce stress, relieve anxiety, improve sleep, and promote relaxation and mood throughout the entire body and mind.

Deep Tissue and Sports Massage focus more on injury prevention, performance, recovery, mobility and muscle function.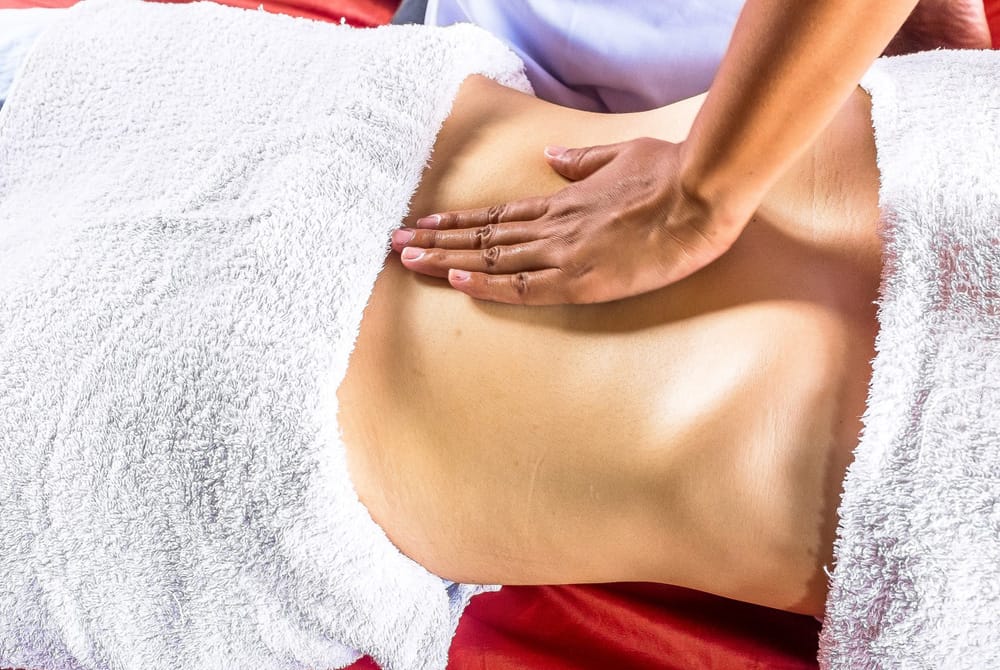 Swedish massage using various techniques. Improves circulation and blood flow relieves aching muscles and promotes relaxation. Includes back, neck, shoulders, scalp, front and back of legs, arms, hands and feet (optional)
Full Body - 60 minutes £50
Back, Neck, Shoulders and Scalp - 30 minutes £30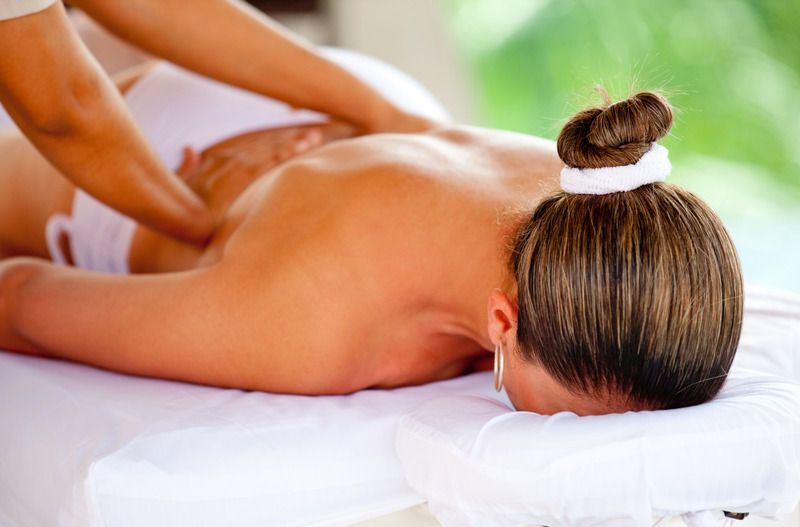 A massage with various techniques. This helps to increase blood flow, relieve aching muscles and promote relaxation. Treatment to the arms, legs (front and back), neck, back, shoulders, scalp and feet (optional). Only the part of the body being massaged is exposed allowing total modesty to be respected at all times. Helps to detoxify, stimulate and tone. Aromatherapy oils chosen by you and your therapist are added and work on a physical and emotional level, bringing the body into a state of deep relaxation and balance.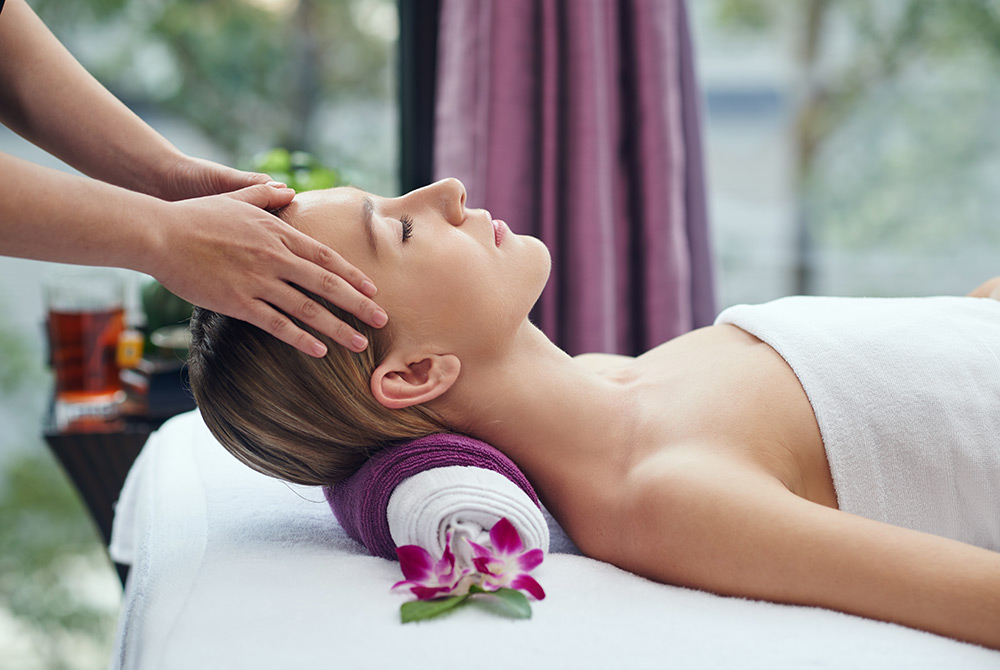 This treatment helps to break down tension and strain that builds up in the back and neck area. Untreated, this can often lead to neck strain, headaches and insomnia. Regular massage helps to tone muscles and reduce knots and tightness. Aromatherapy oils can be used to uplift, invigorate or relax. With expert advice from your therapist, you will choose oils that are best suited to your physical and emotional needs.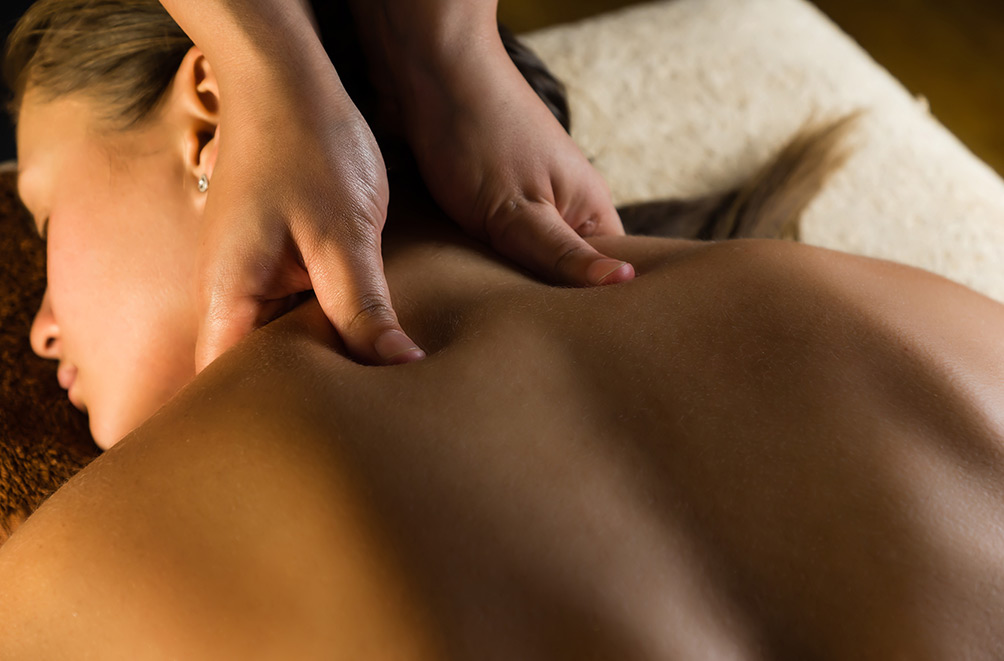 Massage therapy treatment that uses firm pressure and slow strokes to reach deeper layers of muscle and fascia (the connective tissue surrounding muscles). It's used for chronic aches and pain and contracted areas such as a stiff neck and upper back, low back pain, leg muscle tightness, and sore shoulders.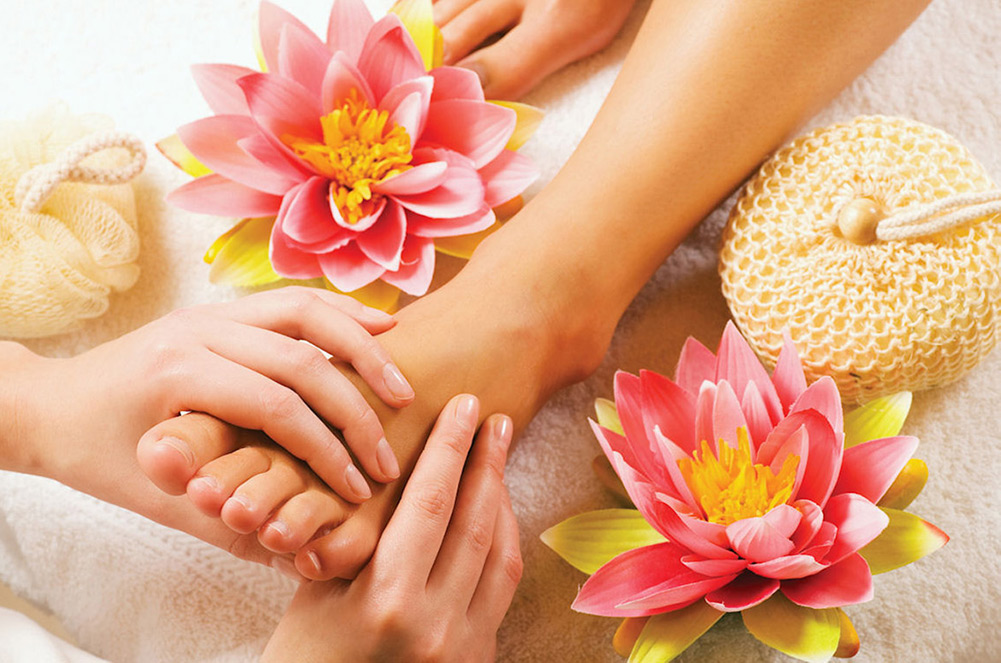 An incredible way to bring relief to your tired feet and legs, this foot treatment is excellent for relief of aches and pains. This treatment helps to balance water retention, stimulate lymphatic flow, and energize tired feet and legs. Add in heated boot and a foot mask for an extra treat (+£5)
30 minutes £30. Heated boots and foot mask £35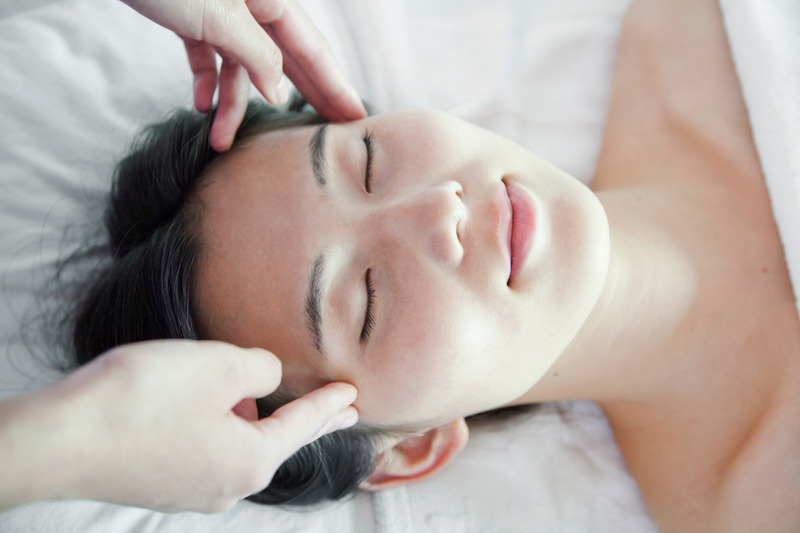 A deeply relaxing yet efective massage to the back, neck, shoulders, scalp and face using ancient traditional techniques practiced in India for thousands of years. It is performed seated over a t-shirt or covered in a towel and with essential oils.Vrious techniques including accupressure. Excellent for anyone with neck or eye strain, bad posture, headaches, migraines, anxiety or tension. Perfect for those who work from home!
Read about
migraine relief and IHM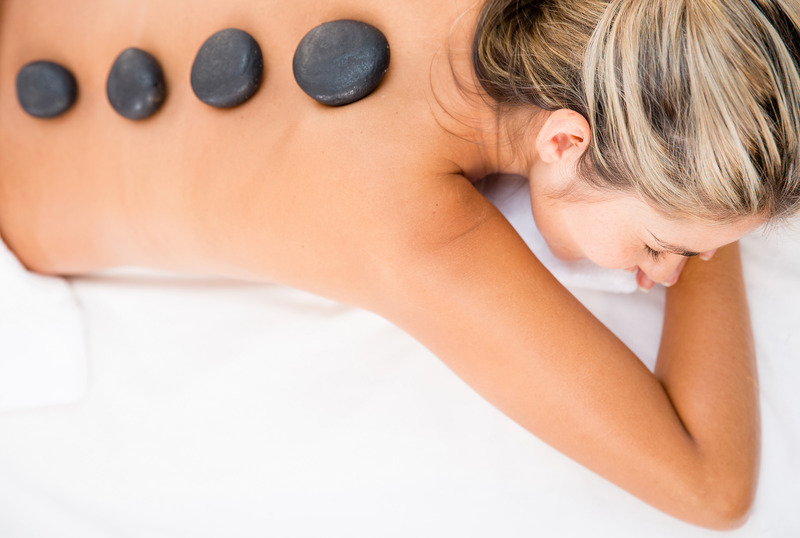 A deeply relaxing treatment to sooth and calm using hot volcanic Basalt stones and a relaxing oil blend. A luxurious massage which targets areas of deep tension, muscles knots, aches and pains. The heat of the stones helps to penetrate deeper into the muscle tissues. Great for helping treat injuries, pulled muscles and to break down tension. Helps treat arthritis, fibromyalgia and chronic pain conditions.
60 minutes £55
30 mins bns £35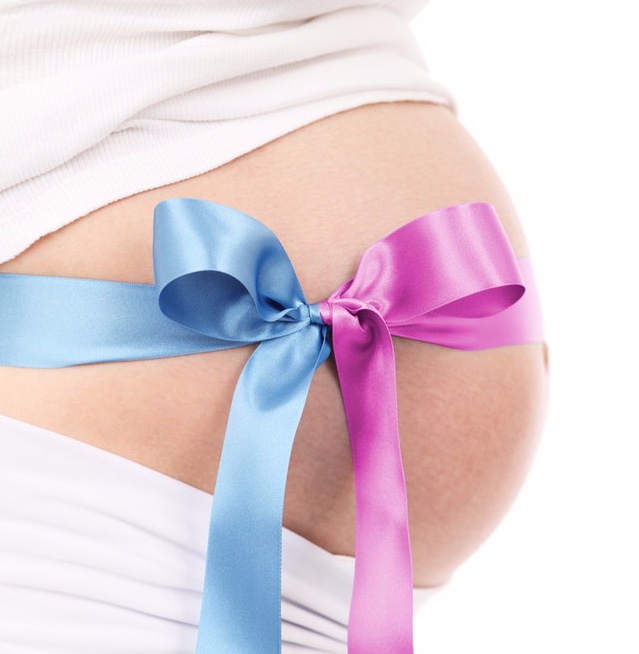 A 45 minute Swedish full body massage suitable for ladies who are past their first trimester. Specialist techniques are used whilst lying on your side supported by pillows for added comfort to help alleviate some of the symptoms associated with pregnancy. Research shows that there are huge benefits to regular massage to both mother and baby and can even improve labour outcomes and newborn health.
If you re considered a high risk pregnancy, we can still treat with consent of your gp or midwife.
45 minutes £40 or 30 minutes back, neck, shoulders and scalp massage for £30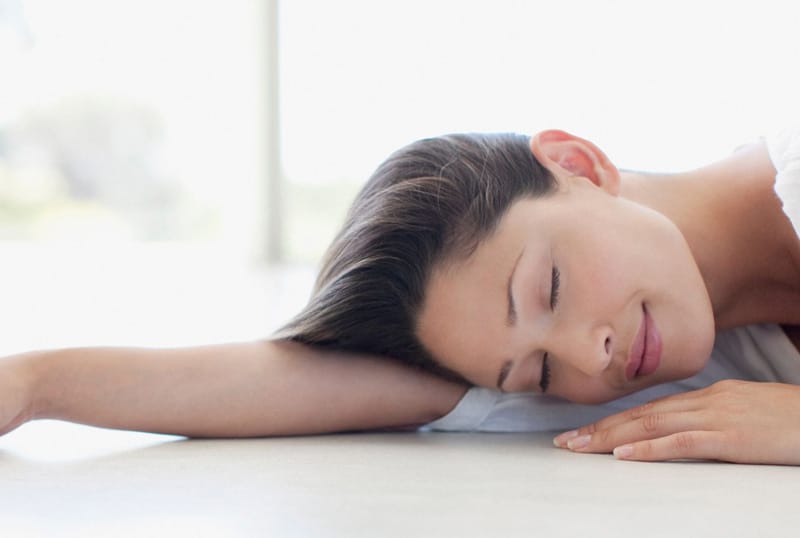 A soothing light touch therapy treatment for deep relaxation, relief from pain and to help cope with the debilitating effects of cancer treatments. Please contact us for more info as not suitable during chemo but fine in between treatment.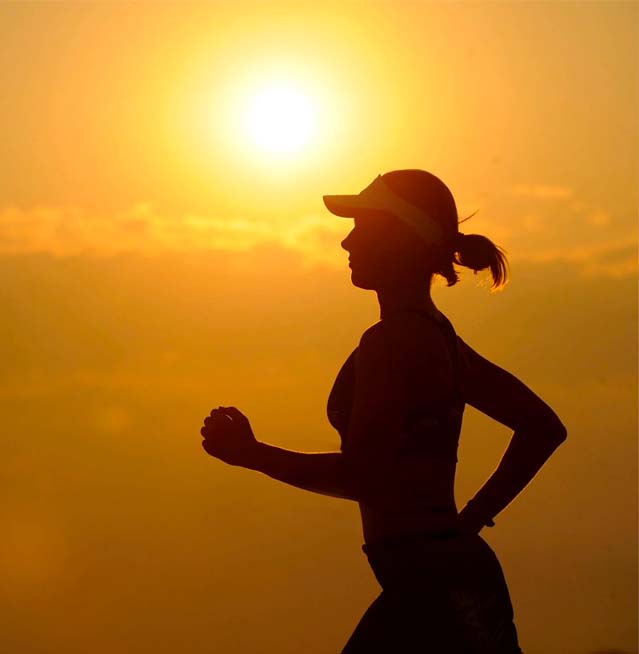 This focused therapy entails an in-depth consultation to identify and treat issues, injuries, pain and dysfunction and to improve performance, mobility and muscle function. This will involve deep tissue massage to the problem area or a full body massage to cover all areas. Choose from 30 minutes for one area, 45 minutes for 2 areas or 60 minutes for a mixture of all areas. The massage is totally tailored to your needs and requirements and can also involve some relaxing Swedish techniques for relaxation if requested.
30 minutes £35 | 45 minutes £45 | 60 minutes £55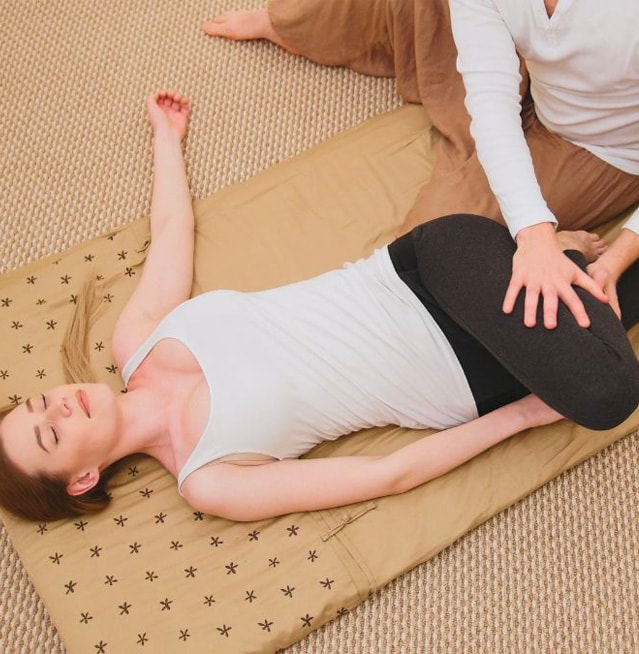 A wonderful combination of deep tissue work via acupressure, broad compressions, stretching and myofascial release. Includes stretches similar to those you'd experience in a yoga class. Thai massage is based on the concept of Sen energy lines and prana (life force energy) and the theory that blockages can occur leading to pain and sickness. This treatment breaks down the blockages, facilitating free-flowing prana. This massage will increase your flexibility and range of motion by improving your muscle's blood flow and oxygen supply. Expect to feel amazing, relaxed, balanced and invigorated.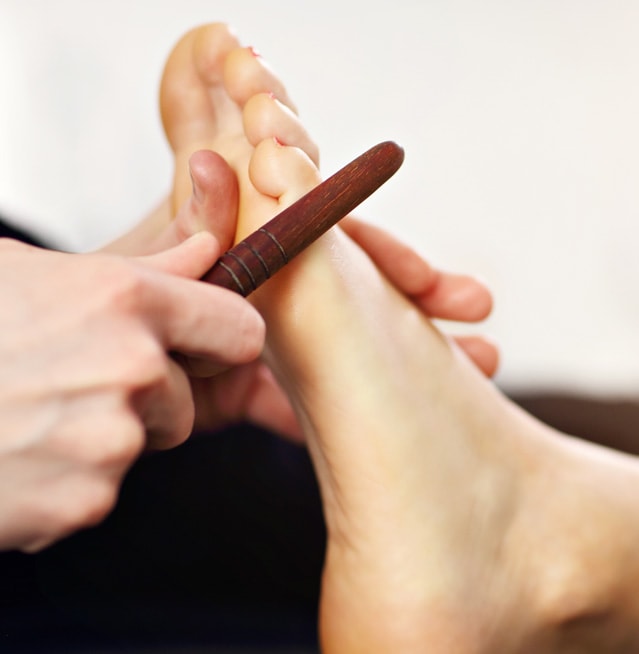 A delightfully relaxing yet energy-balancing leg and foot massage, based on the concept of improving energy flow. Massage to the lower legs, knees and feet with some gentle stretching with pressure points stimulated on the feet. Helps improve circulation, digestion and sleep along with increased energy and a boost for your immune system.
NB - Please wear comfy jogging type pants as there are some stretches and rotations at the start.